Aquatic Plants of Florida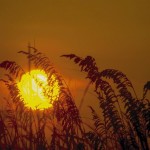 Aquatic Plants completed a contract to restore 8.2 miles of Pensacola Beach. Working in conjunction with the Santa Rosa Island Authority, Escambia County, the Florida Department of Environmental Protection and the engineering firm of Olsen and Associates; Aquatic Plants sucessfully finished the beach restoration on Santa Rosa Island.
Sand fences were erected and Florida native plants were installed. The fences will trap wind-blown sand causing the new dunes to grow in volume and the dune vegetation will not only enhance the appearance of the new dunes, while the plant roots will aid in its stabilization. Aquatic Plants has grown and installed over 1,000,000 plants including sea oats and other salt-tolerant plants.
Phase 1 and 2 of the project are completed. Aquatic Plants finished this project two months ahead of schedule.