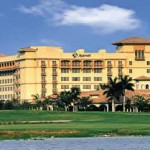 CORAL SPRINGS, FL – May 8, 2014 – Aquatic Plants of Florida presents at University of Florida IFAS Aquatic Ecosystem event held at the Coral Springs Marriott.
The UF/IFAS Aquatic Ecosystems Restoration Mini-Course is a half-day course designed to serve in-the-field practitioners and businesses that perform restoration projects or are interested in entering the market. The Mini-Course is ideal for local, state, and federal employees, scientists, aquatic plant nurseries and growers, consultants, entrepreneurs and anyone interested in aquatic and wetland habitat restoration and enhancement.
Topics Covered:
• Nursery and greenhouse production of aquatic plants for restoration projects
• On-site restoration and damage repair of submersed areas
• Criteria, design and management of large and small aquatic restoration and enhancement projects
• Plant selection for constructed wetlands
• Current restoration projects in Florida's springs and rivers
Benefits:
• Learn about aquatic restoration from experts in the field
• Gain information that can be used to inform aquatic restoration projects
• Start a toolbox to offer restoration services to clientele
• Build your network and forge new partnerships
• Share lessons learned about the "whys" and "hows" of aquatic restoration
Registration:
Registration is $60 per person and includes course materials, and full participation in the mini-course.
Refund Policy: All refund requests must be received in writing by April 18, 2014. No refunds will be issued after this date. A processing fee of $10.00 will be deducted from all mini-course refunds.
Special Needs: Participants with special needs can be reasonably accommodated by contacting the Office of Conferences & Institutes at least 10 working days prior to the conference. We can be reached by phone at 1-352-392-5930, by FAX at 1-352-392-9734, or by calling 1-800-955-8771 (TDD). The TDD number can only be accessed from within the State of Florida.