Gil J. Sharell, Sr. — Founder and President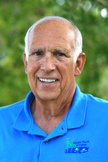 Oversight, Strategic Planning and Finance
Gil Sharell founded Aquatic Plants of Florida, Inc., in 1994. Under this leadership, APF has grown to be a multi-million-dollar company, and, in the process, Gil has earned recognition as an expert in the preservation of endangered wetlands and beach restoration. He regularly attends industry events and holds membership in numerous related trade associations. Prior to starting APF, Gil worked for 20 years as an investment banker in New York City. He has a B.S. in Business Administration from Youngstown University.
Jess Sabin – Administration Manager & Office Operations

Jess Sabin joined Aquatic Plants of Florida in 2015 filling the role of Administrative Manager in the Sarasota office. He has over 15 years of experience in administration, business development and project coordination. Additionally, he has 6 years work experience as an assistant greenhouse manager at MSU. Jess earned an Associates degree in Horticulture from Lansing Community College.
Gil Sharell, Jr. – VP, Business Development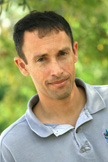 Gil Sharell, Jr. began working at APF in part-time and full-time roles since its inception and has more than 20 years experience. At APF, Gil oversees business operations and development. Gil created SeedClean to offer seed cleaning and science services. He manages APF's seed repository. He co-founded a wetland plant tissue culture laboratory with company advisor Dr. Jie Sun and assists on research and development projects. He has a B.A. from Stetson University and an M.B.A in Strategic Management, with Honors, from Mercer University. Gil has a USCG OUPV license, PASA L3 Instructor, and certified in CPR, AED and First Aid.
Lauren Buchanan — Office Administration

Lauren Buchanan joined APF as office administrator at the Sarasota office in 2019. Lauren is a Sarasota native and formerly worked at Crest Engineering of Sarasota and in the hospitality industry, since graduation in 2010. She has experience in office administration, billing, bookkeeping, AutoCAD, and customer support. Ms. Buchanan is a current Florida notary.
Kathleen "Kathie" Babcock – Laboratory Manager & Director of Research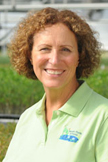 Kathleen Babcock has been managing the Tissue Culture Lab at APF since 2008 directing micro-propagation and research of native plant development. She has extensive experience in aseptic technique, chemistry, management and in-service education. Kathleen received her B.S.N. from Michigan State University and M.A. Ed. From University of Detroit.
Fernando Ortega — Farm Manager
Fernando Ortega joined APF in an entry-level position in 1998, working in basic nursery and field operations. After gaining extensive knowledge and experience working with Florida native plant species, he was promoted to crew leader and later to the position of Assistant Farm Manager. Fernando assumed his current duties as Farm Manager in October 2003. His responsibilities include overseeing farm personnel, coordinating plant collections, deliveries and daily administration of nursery operations. He is fluent in Spanish.
Porter Hamilton

Porter Hamilton joined APF in 2008 managing commercial transportation, logistics, and customer deliveries of plants and horticulture supplies. He has several decade's experience working in the agriculture industry as both a cattle rancher and farm operator. Porter has a Class A commercial driver's license.
Arthur "Otter" Kersey – Project Manager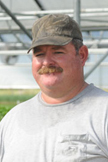 Otter Kersey has over 30 years of experience in nursery and greenhouse operations. He joined APF in 1994. Otter manages plant installations throughout the Southeastern, US. Mr. Kersey has a Class A commercial driver's license, ATV certification, and is a Certified Emergency Medical Technician (EMT) and fireman. He is also a Certified Burn Manager licensed by the Division of Forestry. During harvesting season, Mr. Kersey manages APF's seed collection program.
Jimmy McDaniels — Field Operations Director

Jimmy McDaniels, serves as Field Operations Director for Aquatic Plants of Florida on coastal and wetland projects in the Southeast US. At Aquatic Plants, he has successfully installed hundreds of thousands of native plants for government agencies to improve wildlife habitat and reduce erosion. A south Florida native, Jimmy began working after graduating from Martin County High School in erosion restoration, going on to found Mac Marine Erosion Restoration. He is a Florida certified Firefighter and EMT with an A.S. degree in Fire Science Technology from Indian River State College.
James Henslick — Monitoring and Wetland Delineation Manager

Jim Henslick is responsible for the preparation and submittal of mitigation and littoral shelf planting plans, as well as monitoring and maintenance plans. He designs many APF wetland projects and littoral zones/mitigation areas and also prepares and submits monitoring reports to jurisdictional agencies. Additionally, Jim serves as a liaison and mediator in problem resolution with governmental agencies. He has a B.S. in Zoology from the University of Florida.
Jim Davis — Maintenance Manager and Farm Construction

Jim Davis is responsible for maintenance at APF's Myakka City location. At Aquatic Plants, he managers farm equipment and systems. For more than 30 years, Jim has worked in operations for Florida growers, as well as operated a family-owned repair business in St. Petersburg, Florida.