Gil Sharell — Founder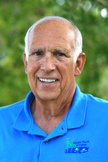 Gil Sharell, In memoriam April 4, 2020, Gil was an entrepreneur and investment banker who in 1994 founded wetland restoration company Aquatic Plants of Florida, Inc. He served in the US National Guard. He was a Youngstown University alumni, commercial pilot instructor and experienced mariner.
Gil Sharell, III – President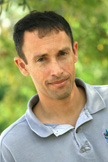 Gil began working at APF in various roles since its inception. He has also worked in public corporate finance. At APF, Gil oversees business operations and development. He graduated from Stetson University with a BA and earned MBA in Management from Stetson School of Business at Mercer University. Gil is an USCG OUPV licensed captain and PASA L3 Instructor.
Lauren Buchanan — Administration Manager

Lauren Buchanan joined APF as office administrator at the Sarasota office in 2019. Lauren is a Sarasota native and formerly worked at Crest Engineering of Sarasota and in the hospitality industry, since graduation in 2010. She has experience in office administration, billing, bookkeeping, AutoCAD, and customer support. Ms. Buchanan is a current Florida notary.
Dr. Jie Sun – Laboratory Manager & Director of Research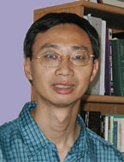 Jie Sun designed and co-founded Aquatic Plants of Florida's Tissue Culture Lab in 2007 directing micro-propagation and research of native plant development. With more than 20 years of experience as a scientist, instructor, and lecturer, Dr. Sun has over 30 publications to his credit. His academic background includes a B.S. in Organic Chemistry from Hangzhou University, an M.S. in Physical Chemistry from the Shanghai Institute of Metallurgy and M.S. and Ph.D. in Biochemistry from Duquesne University.
Porter Hamilton

Porter Hamilton joined APF in 2008 managing commercial transportation, logistics, and customer deliveries of plants and horticulture supplies. He has several decade's experience working in the agriculture industry as both a cattle rancher and farm operator. Porter has a Class A commercial driver's license.
Arthur "Otter" Kersey – Project Manager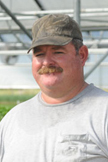 Otter Kersey has over 30 years of experience in nursery and greenhouse operations. He joined APF in 1994. Otter manages plant installations throughout the Southeastern, US. Mr. Kersey has a Class A commercial driver's license, ATV certification, and is a Certified Emergency Medical Technician (EMT) and fireman. He is also a Certified Burn Manager licensed by the Division of Forestry. During harvesting season, Mr. Kersey manages APF's seed collection program.