Members of APF's advisory board serve on retainer as external consultants in their respective areas of expertise. The Board's purpose is to identify, launch and foster new business opportunities and projects. Advisors assist the company in staying abreast of industry developments and act as a referent source to APF during restoration projects.
Jie Sun – Advisor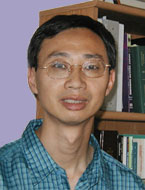 Dr. Sun is Director of Applied Bioanalytical Labs in Sarasota, FL. Previously, he was a senior scientist with World Precision Instruments. Dr. Sun co-founded APF's tissue culture laboratory and has led research on various projects. His background also includes grant research. With more than 20 years of experience as a scientist, instructor, and lecturer, Dr. Sun has over 30 publications to his credit. His academic background includes a B.S. in Organic Chemistry from Hangzhou University, an M.S. in Physical Chemistry from the Shanghai Institute of Metallurgy and M.S. and Ph.D. in Biochemistry from Duquesne University.
Heather Segale – Advisor
Mrs. Segale is with the University of California's Tahoe Environmental Research Center, where she designs and plans educational programs related to researching local environmental issues, organizing educational events, working with the media for public outreach and grant writing. She previously served on the academic faculty at the University of Nevada Cooperative Extension, where she was an environmental coordinator for the Lake Tahoe Environmental Education Coalition (LTEEC). Mrs. Segale, who has completed graduate-level course work in aquatic ecology and hydrology, has a B.A. in Management from Michigan State University and an M.S. in Natural Resources and Environmental Science from the University of Nevada, Reno.
Jason Mashke – Advisor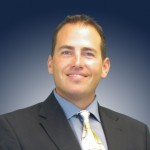 Mr. Mashke, formerly with Parsons Brinckerhoff Quade & Douglas, is a biologist/ecologist consultant specializing in data collection and analysis for environmental and natural history studies. He has completed environmental surveys in compliance with NEPA within many Southeastern states and conducted field research that includes aquatic ecology, limnology, entomology, aquatic biology, wildlife monitoring and surveys, wetland delineation, stream classification (Rosgen), and taxonomy. He is a member of the Society of Wetland Scientists and ESA Entomological Society of America. Mr. Mashke has a B.S. and M.S. in Biology from Georgia College & State University.